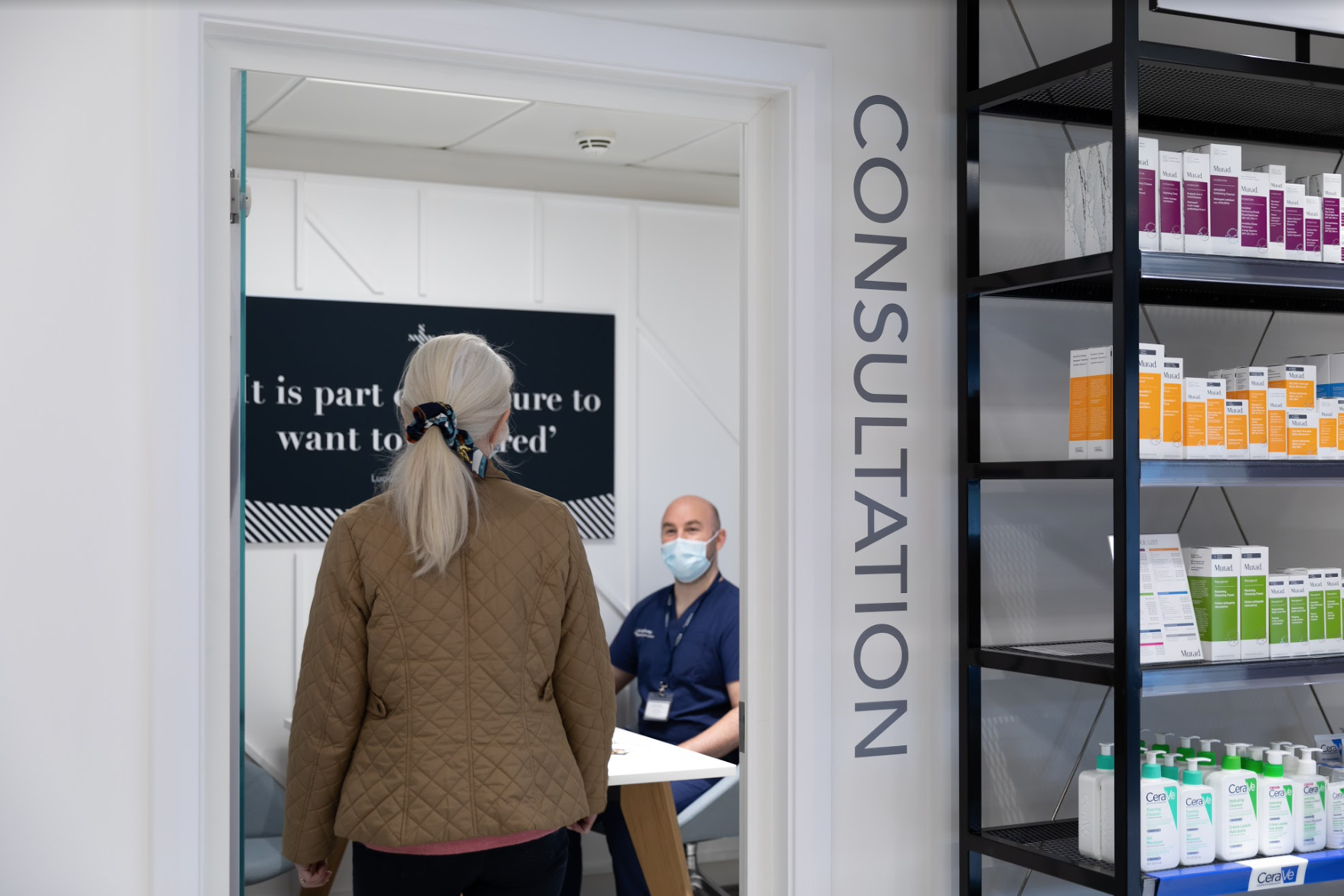 Our NHS clinics can help with a range of healthcare concerns for you and your family.
Emergency Hormonal Contraception | Health checks | Minor ailments scheme
Quick links
+ NHS emergency hormonal contraception
---
Professional care
Our team of qualified pharmacist clinicians have extensive qualifications and experience caring for our community over many years and can provide discrete, professional care in our suite of consultations rooms.
NHS emergency hormonal contraception
If you have had unprotected sex or your contraceptive method has failed there is a chance that you could become pregnant.
If you wish to prevent this we can provide emergency hormonal contraception in the form of a tablet to be taken – often termed the 'morning after pill'.
The type of emergency hormonal contraception provided through this service can be taken up to seventy-two hours after unprotected sex, however the sooner it is taken the more effective and reliable it is.
This is a free NHS service.
NHS health checks
​Everyone is at risk of developing diabetes, heart disease, kidney disease, stroke and dementia at some point in their life.
Developing one of these conditions also increases your risk of developing a second or more in the future. There are certain things that will put you at even greater risk of developing health problems, such as high blood pressure, high cholesterol, being overweight, lack of physical activity and smoking.​
The good news is that these conditions can often be prevented. Our health checks look at some of the major risk factors for conditions such as heart disease and diabetes. Our health checks involve taking your medical and family history as well as a number of measurements including carrying out a finger-prick cholesterol test. We analyse the results and provide you with personalised advice on how you can reduce these risks. We can also, if necessary, refer you to other local NHS health services to help you stay healthy.
If you are aged between 40 and 74 you may be eligible for an NHS Health Check.
This is a free NHS service.
If you don't fall into the eligibility criteria we can provide you with an identical health check for a small charge – please enquire.
NHS minor ailments scheme
We all suffer from minor ailments now and again and the hassle of visiting your surgery can be too much.
The NHS Minor Ailments Scheme enables us to provide treatment for you and your family for a range of conditions including:
Coughs and colds
Hayfever
Indigestion
Teething
There are a wide range of conditions covered by the scheme so please ask if you are suffering with a minor ailment and need help.
If you do not pay for prescriptions e.g. you are aged 60 or over, or you are hoping to treat a child under 16, there will be no cost.
If you do currently pay for prescriptions you will still receive the same advice and treatment, however there will be a charge for the cost of the over the counter medicine.
In some cases minor ailments can be managed with things found in your medicine cabinet and can be resolved with advice from our health and wellness advisors.
NHS clinics opening times
Monday to Friday | 8:30 to 18:00 – Saturday | 8:30 to 17:00 – Sunday | 10:00 to 13:00
---
Visiting our NHS clinics
You don't need to book an appointment and you can often attend a clinic at very short notice subject to availability. If you have any questions please call our friendly team and we will be happy to provide the answers.